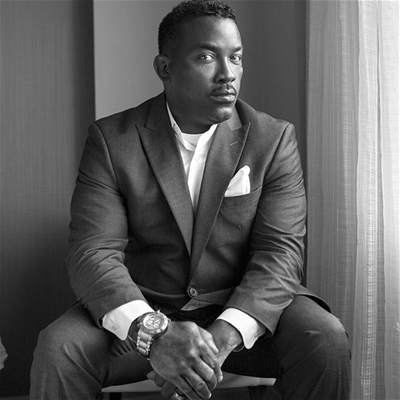 Keith Cephus is an internationally recognized wedding and celebrity photographer, whose breakthrough experience has translated into making him one of the most sought-after photographers in today's industry. For more than twenty-five years, Keith has traveled the globe photographing weddings in Africa, Canada, Hawaii, Jamaica, St. Lucia, Mexico, Puerto Rico, Antiqua, Bahamas, and the Virgin Islands, just to mention a few! His work has graced the covers and has been featured in numerous publications such as Grace Ormonde, American Bride, Destination Weddings, Modern Bride, Destination IDO, The Knot, Vow, Munaluchi Bride, Essence, and Modern Luxury.
During Keith's extensive career, he's been privileged to work with very high-end clientele to include our former Commander in Chief Barrack Obama, basketball superstar Steph Curry, Pharrell Williams, Derek Hough, Michael Vick, Darryl Tapp and Olympic Gold Medalist Gabby Douglas. With this, his hard work has been rewarded with numerous awards such as: 2018 Trailblazer Award for Men For Hope, Lifetime Achievement Award, Eye of the Artist, Presidential Leadership Award from TNCC and the Silver Medal Award in the Print Competition at WPPI in 2018.
When he's not traveling abroad photographing exotic weddings, Cephus tackles the professional sports world under his exclusive platform, Coastalvasports. With this, Cephus was assigned to the 2019 NCAA Women's National Championship, 2018 College Football Playoff National Championship, Pro Bowls and WNBA playoffs. Currently, Cephus holds assignments to photograph the Washington Redskins, Washington Nationals, Baltimore Orioles, Charlotte Bobcats, New York Yankees and all local sports teams in the Hampton Roads Virginia Region.
Keith speaks to youth and young adults about empowerment, developing business skills and how to accomplish the unthinkable.
2/25/2020 6:00 PM