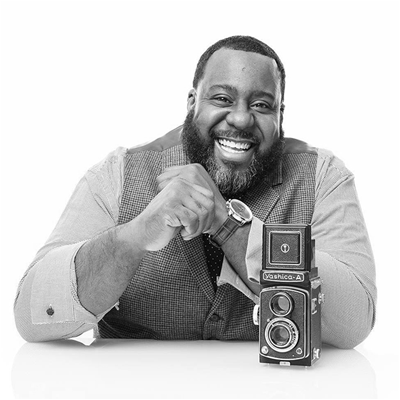 George Mitchell is a published Food & Beverage Product and Editorial Portrait Photographer. A native of Michigan, he now resides in Downtown St. Louis. 
A graduate of Eastern Michigan University with a Bachelor of Science degree in Tele-Communications & Film, George has always looked for ways to help individuals, small businesses, as well as Fortune 100 companies promote their brands through visually compelling imagery.
George believes that taking the road less traveled and finding your true niche in life are important to your personal happiness, growth and well-being.
Committed to maintaining the integrity and standards of photography, George has a passion for educating others about photography, its disciplines and foundations. He also enjoys speaking and networking at conferences, and with students of collegiate Fine Art and Photography programs.
2/25/2020 6:00 PM